Look Out for These Scams When You Get a Cash Offer for a Home in the Rocklin, CA Area
---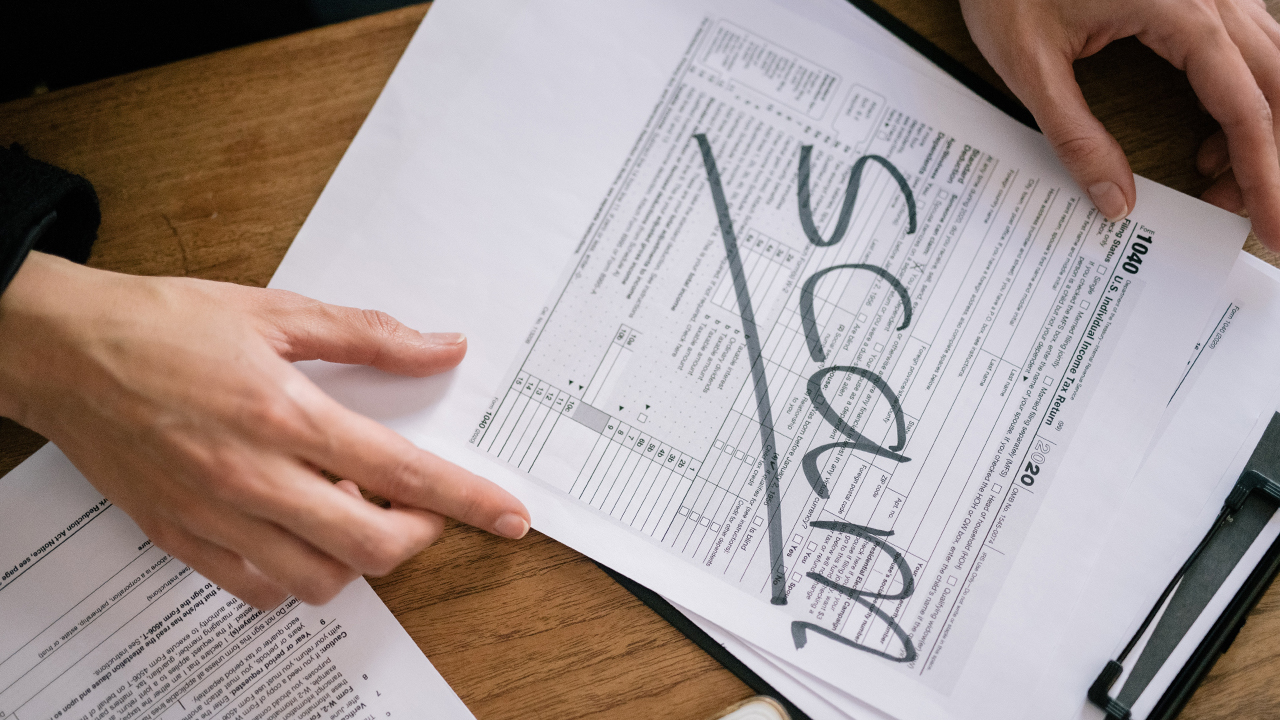 Everyone wants a cash offer for a home, but sometimes it's too good to be true
Not every cash offer for a home is a scam. There are many qualified homebuyers out there who have the money to pay cash. But that's what makes scams even more dangerous!
Because there's potential for a real, legitimate sale, it can become difficult to identify which offers you can trust, and which you can't.
To help you spot any suspicious offers, I've put together some information you need to know before you accept anyone's promise to buy your home for cash.
This is what to watch out for to avoid losing money… or even your home
Here are two of the most common offers you'll receive that can be suspicious.
Out of nowhere, you get a cash offer for a home that you're not even selling
Real estate markets across the United States have low supply. This means that investors and scammers are often scrambling to find homes for sale.
If you own a home, you're likely familiar with mailers, phone calls, text messages, and other methods of contact offering to buy your home – even if it's not for sale!
These offers may sound attractive, even if you weren't planning to sell, because they're cash. But more than likely, you're hearing from:
Real estate investors
House flippers
Pure scammers
Everyone will tell you that they can help you. They'll make it sound like you're missing out if you don't accept the "free money" they're offering you. But they also know that unsuspecting homeowners often haven't researched current market prices.
Your home's value could be much greater than it was when you bought it and these cash offers are often lowballs, well below market value.
If you are considering selling your home, make sure you know what it's actually worth. To find out about current home sale prices in the Rocklin, CA area similar for houses to yours, talk to a real estate expert who can get you accurate information.
Scammers practice their smooth pitch to buy homes for cash, cheap
One of the common tactics people use to sucker you into selling for less than your home is worth is by telling you they're saving you from something bad – like a forclosure.
In fact, many of them have scripts that they practice, outlining why selling your home is urgently in your best interest and how they're willing to help you out if you just make a cash deal right away.
Some of the most vulnerable people like retirees who want to downsize or can't afford their home anymore fall victim to these scams. Don't let it happen to you or any or your loved ones!
Stacey Wood, a psychologist and professor at Scripps College in California, shares, " I see these scams a lot when I investigate elder abuse and exploitation cases."
If you would like to sell your home, the safest thing to do is work with a professional realtor who has a network of legitimate buyers.
My database of homebuyers at Your Home Sold Guaranteed Realty Legends has qualified cash buyers
It's not uncommon, when I'm working with home sellers, to find a cash buyer before a home is even listed. This is especially true because of my large database of qualified buyers.
And even if you don't get that wildly over-market cash offer everyone dreams of, my team Your Home Sold Guaranteed Realty Legends will get your home sold fast, and for the best price possible.
I Guarantee it.
To find out more about my special Guaranteed Home Sale program or to get more information, call us at 916-943-7771 or fill out the form.