5 Steps to Sell Your Rocklin House For Cash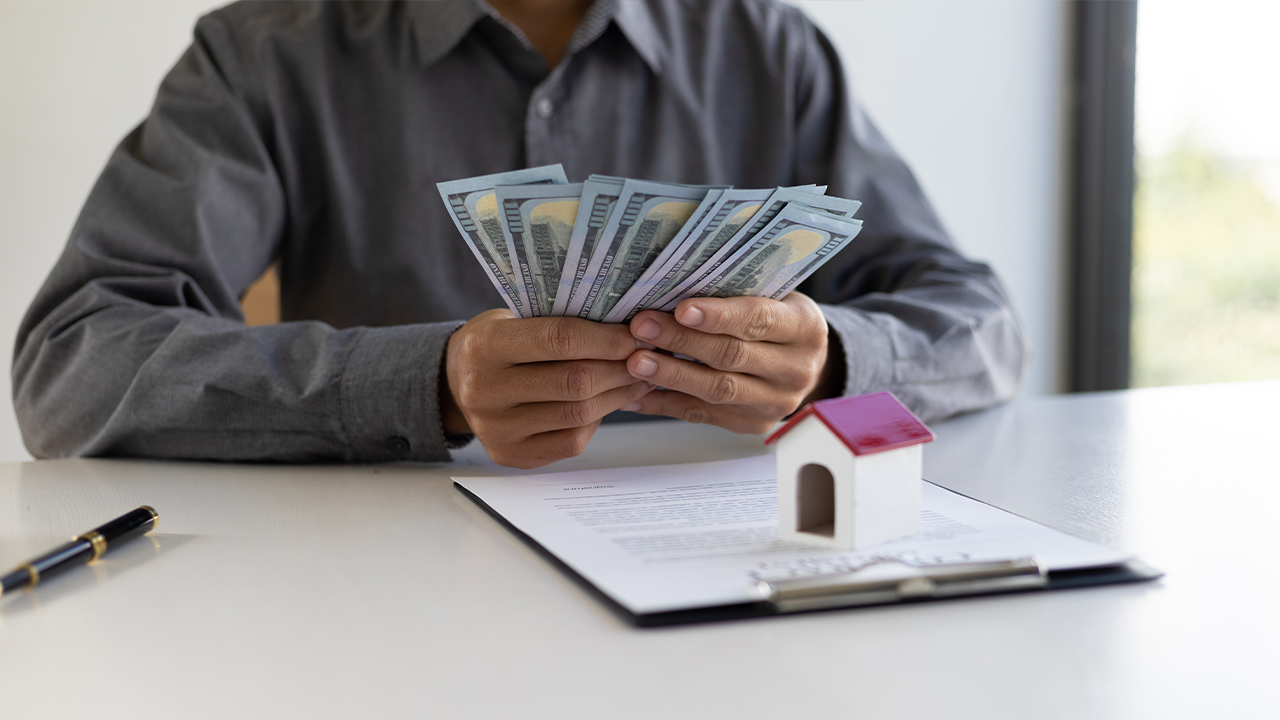 ---
If you've decided to sell your Rocklin house for cash, you might be wondering if the process is any different from a home sale with traditional financing. There are certain steps to sell your Rocklin house for cash that are unique.
Cash sales offer a fast, streamlined home-selling experience. While the process is mostly the same as any other sale, there are some key differences. In this post, our Rocklin real estate team at Your Home Sold Guaranteed Realty- The Judd Team will guide you through the five steps involved in selling your home for cash.


Set Your Asking Price
The first step is to estimate your property's value. Your realtor can help you do this by performing a comparative market analysis that looks at the prices of currently listed and recently sold homes in your area.
Keep in mind that cash home buyers typically look for discounted prices or are interested in buying the home as-is. So if you want to attract as many buyers as possible, be realistic in your expectations.
Research Cash Buyers
You can wait for cash home buyers to discover your home, or you can also search for them yourselves. Certain types of cash home buyers, like real estate investment companies or house flippers, can be found online or by leveraging your realtor's connections.
When researching buyers, it's important to check reviews, testimonials, and their track record to make sure they're credible. When you've narrowed down a list of buyers, reach out to them and provide details about your property. They may conduct a quick assessment to determine if it fits their criteria.
Evaluate Cash Offers
Once you start receiving cash offers on your house, work with your realtor to evaluate them and find the ones that fit your needs. Don't just consider the purchase price– it's also important to think about the speed of the sale, contingencies, and any concessions the buyer might want. Your realtor will help negotiate terms that suit both parties.
During negotiations, you'll also discuss the closing timeline, whether any repairs are necessary, and the final sale price.
Accept the Best Offer
Once you agree on terms, accept the cash offer that fits best with your sales goals. Most cash buyers can close within days, rather than weeks or months like a traditionally-financed sale.
Before the deal is finalized, the cash buyer will conduct their due diligence, which may involve inspections or appraisals. However, some cash buyers won't bother with these steps, especially if they're buying the home as-is.
Once due diligence is complete, both parties will sign the sales contract. Paperwork for a cash sale is usually more simple compared to a financed sale.
Close the Deal
Lastly, all that's left to do is schedule a closing date that works for both parties, where you'll transfer the keys, garage door openers, and any other items to the buyer. You'll also finish the remaining paperwork necessary to transfer ownership, including transferring the title. Once all paperwork is finalized, you'll receive the agreed-upon cash payment for your property.
Get a Cash Offer For Your Rocklin House Today
Selling for cash often involves selling at a discount, but it provides the benefit of a faster and more straightforward process.
If you need an experienced partner to guide you through a cash home sale in Rocklin, look no further than Nic Judd and Your Home Sold Guaranteed Realty- The Judd Team. Our team's commitment to excellence is evident in our high-quality customer service, innovative marketing strategies, and unique seller guarantees, like our Guaranteed Sale Program.
With this program, we go the extra mile to guarantee your home sells within your desired timeframe. If it doesn't, we step in and purchase it directly from you – in cash. To learn more about working with us, reach out at 916-943-7771 or [email protected]. You can also fill out the form on this page. Don't wait any longer to sell your Rocklin house for cash!
Get Multiple Cash Offers! Your Home Sold Guaranteed Realty- The Judd Team has the resources and network to get the best cash offers for your home. In many cases, you'll be able to pick your own closing and move out date, too. Call 916-943-7771 today to get the best cash offer and sell your house fast for cash!