Essential Guide to Buying a Home | Top Home Buyer Questions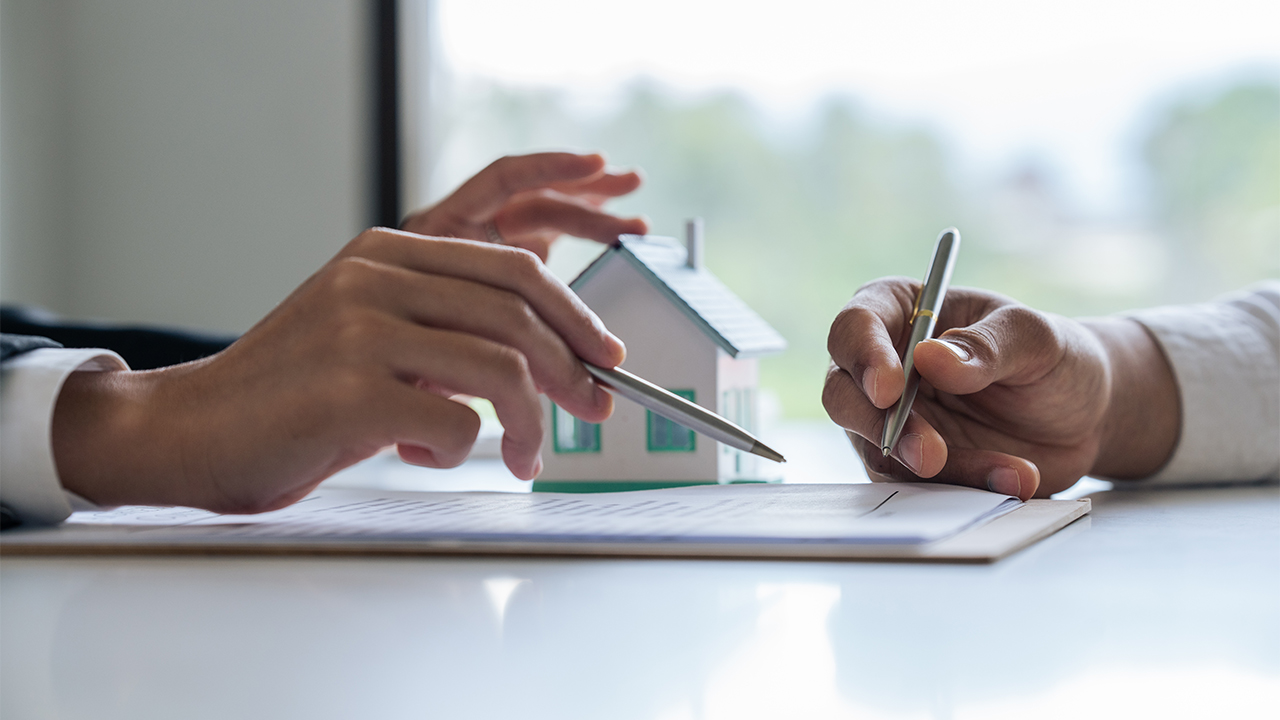 ---
Wondering how to buy a home? Buying a home can seem complicated and confusing, especially if you've never gone through it before. From understanding local market trends to securing financing, there are many steps along the way to finding your dream home.
In this post, Nic Judd and our real estate experts at Your Home Sold Guaranteed Realty- The Judd Team will break down what's involved in buying a home, from setting a budget to hiring a realtor.
Key Takeaways
It's important to define your homeownership goals before house-hunting. Knowing what your goals are will help you narrow down a location, budget, and desired features.
The decision to buy a house depends on various factors, including personal preferences, financial stability, and long-term goals.
To set your home-buying budget, you'll first need to understand your finances. Begin by evaluating your income, expenses, debts, and savings.
It's important to have home buyer representation when purchasing a home. A realtor has an in-depth understanding of the local area and its housing market trends.
Top realtors typically have a successful track record built up after years in the industry. Brand new agents should at least have a strong familiarity with the local market.
What Should I Know Before House Hunting?
What Are My Homeownership Goals?
It's important to define your homeownership goals before house-hunting. Knowing what your goals are will help you narrow down a location, budget, and desired features.
Ask yourself why you're looking for a new home. Do you have any lifestyle goals that require a specific type of home? For example, if you have pets, you might need a home with a larger yard. Or if you have children, you'll likely want to find a home close to a good school.
Your exact homeownership goals will depend on your unique circumstances, but some common ones are:
Create financial stability
Have personal stability and a sense of community
Being able to personalize your living space
Long-term investment potential
Enjoying more space with a larger yard and a larger home
What Are My Location and Neighborhood Preferences?
Part of setting up your homeownership goals will involve deciding what your neighborhood preferences are. This will depend on your lifestyle. For example, families with children will want to think about the local school district. This means researching the quality of schools in the area.
If you commute to a nearby city, you'll want to consider neighborhoods that are close to your job. Depending on how far you're willing to commute, you may end up sacrificing certain characteristics in your home in exchange for its location.
Crime rates are another neighborhood preference that's important to many home buyers. Most buyers aim to find a home that's in a location with low rates of violent crime and property crime.
Lastly, consider whether or not you want a location that's close to essential services and amenities. Think about how far you want to live from places like hospitals, grocery stores, restaurants, and shopping centers.
How Do I Set My Home Buying Budget?
Understanding Your Finances
To set your home-buying budget, you'll first need to understand your finances. Begin by evaluating your income, expenses, debts, and savings. Be sure to consider potential changes, like a new job or family growth.
In addition, calculate your debt-to-income ratio by dividing monthly debt payments by income— this is a crucial factor for lenders assessing your ability to handle mortgage payments.
After you've studied your finances, use that information to set your budget. Start by determining a comfortable down payment amount. 20% is typically common, but there are loan programs that allow you to pay less, especially if you're a first-time buyer.
When estimating a monthly mortgage amount, be sure to consider additional costs aside from the price of the home itself. For example, closing fees, property taxes, insurance, and maintenance costs.
Getting Mortgage Pre-Approval
Next, connect with a lender for mortgage pre-approval. The lender will consider your creditworthiness and other aspects of your finances before providing an official loan amount. They can also recommend loan programs and interest rates to find the best option for your situation.
Once you've been pre-approved, you can then begin house-hunting. Getting pre-approved first is important so that you only look at homes within your budget. Remember to be realistic about your lifestyle and what you can afford to avoid straining your budget.
Seek advice from real estate professionals, financial advisors, and mortgage experts to figure out what you can comfortably afford.


What Questions Should I Ask Home Sellers?
Ask About the Specifics of the Property
Asking home sellers questions about their properties directly is a great way to learn more about homes you're interested in. Home sellers can tell you specific details or unique features about the property as well as the local area.
Some essential questions you can ask home sellers include:
What is the square footage of the property? How many bedrooms and bathrooms does the home have?
How old is the property, and when was it last renovated? Are there any known issues with the property, such as plumbing or electrical problems?
When were major systems (HVAC, roof, plumbing) last repaired or replaced? Are there warranties for any recent repairs or installations?
Will appliances or any furniture items be included in the sale?
Does the home have any unique features?
What are the average utility costs for the property?
Are there any homeowners association (HOA) fees?
Why are you moving? Were there any major issues with the property that led to the decision to sell?
Have there been any previous insurance claims on the property?
Ask About the Community and Long-Term Considerations
Aside from the homes you're interested in, it's also important to inquire about the surrounding community. This way, you can make sure the area fits with your lifestyle goals and home preferences. You can ask home sellers, realtors, and other community members questions like:
What is the neighborhood like? Are there local amenities, like parks or walking trails? How is the safety and security of the area?
What school district is the property in, and how are the local schools rated? Are there any private or charter school options in the area?
Are there any planned developments or construction projects in the area? If so, how might they impact the community in the future?
What amenities are available in the immediate area, such as parks, shopping centers, community centers, and recreational facilities? Are there grocery stores, pharmacies, healthcare facilities, libraries, and other essential services nearby?
What are the transportation options, including public transit, highways, and major roads? How long is the average commute to workplaces and popular destinations?
Is there a sense of community engagement, and are there local clubs or organizations? Are there community events, festivals, or gatherings that residents participate in?
Is the property in a flood zone or prone to natural disasters?
Are there any significant noise sources nearby, such as airports, highways, or industrial areas?:
Are there any zoning restrictions or planned changes that could affect the property?
How Do I Hire the Best Realtor?
Is it Important to Have Home Buyer Representation?
Yes, it's important to have home buyer representation when purchasing a home. A realtor has an in-depth understanding of the local area and its housing market trends. This makes it easy for them to provide invaluable guidance about where you can find homes that align with your budget and preferences.
They also have the resources to find a wide range of property listings, including off-market opportunities and new construction homes.
On top of that, having a buyer's agent on your side will help you at the negotiating table. Professional realtors know how to walk the line between getting you a good deal and making sure the home seller is happy with the outcome.
Your realtor will also help you navigate the complex paperwork and legal documents that come along with buying a home. They also provide financial advice, streamline the process, schedule viewings, and provide connections to real estate professionals like inspectors and appraisers.
What Credentials Will the Best Realtors Have?
The best realtors typically possess a combination of credentials and qualities that set them apart from their competition. First, they may or may not have chosen to become an official member of the National Association of Realtors (NAR).
If they did, then they'll be officially designated as a Realtor®, a status which means they adhere to the NAR's strict code of ethics and professionalism.
Experience is another crucial factor, with top realtors typically having a successful track record built up after years in the industry. For brand new agents, they should at least have a strong familiarity with the local market and its trends, as well as knowledge of the most popular neighborhoods.
It's also important to look for a realtor who makes the time to pursue continuing education and training opportunities. This shows they make an effort to stay informed about local real estate laws, market dynamics, and industry best practices.
You can also look for realtors who have received awards or recognition from real estate or business organizations in the community.
What Questions Should I Ask Before Hiring a Realtor?
While interviewing realtors, you can ask several questions to gauge whether or not they're a good fit for your needs. Asking these questions allows you to make an informed decision and ensure you have a smooth and stress-free home-buying experience.
How many years have you worked in the industry? Do you work full-time or part-time?
What's your experience in the local market? Did you grow up in the area, or do you currently live here?
What sets you apart from other realtors?
Do you have any specializations, such as luxury homes, new construction, residential homes, or commercial properties?
Can you provide references or client testimonials?
What methods of communication do you use with clients? Can we contact you at any time?
What is your approach to negotiations?
What is your fee structure?
Can you walk me through each step of the home-buying process? Can you explain my financing options?
Do you have a team or do you work solo?
What Else Should I Consider Before Buying a Home?
What City and Neighborhood Do I Want to Live in?
Auburn
Nestled in the foothills of the Sierra Nevada, Auburn offers a charming blend of historic appeal and natural beauty. Explore Victorian architecture, vibrant local shops, and nearby trails. Auburn is perfect for those seeking a mix of small-town charm and outdoor adventure.
El Dorado Hills
Elevated living meets suburban sophistication in El Dorado Hills. Enjoy panoramic views of the Sierra Foothills, upscale neighborhoods, and top-rated schools. This community is a haven for families and professionals seeking a refined lifestyle with easy access to recreational amenities.
Granite Bay
Exclusive lakeside living defines Granite Bay. Lavish estates, tree-lined streets, and access to Folsom Lake make this area an upscale retreat. Experience the epitome of luxury living, with proximity to outdoor activities and a sense of tranquility.
Lincoln
Lincoln, where modern amenities meet a small-town atmosphere. Affordable housing, family-friendly parks, and a growing community make Lincoln an ideal destination for those looking to escape the urban hustle while staying connected to the conveniences of city life.
Loomis
Loomis, a hidden gem in Placer County, boasts a rural charm with a touch of elegance. Orchards, vineyards, and a tight-knit community characterize this quaint town. Loomis provides a peaceful retreat without sacrificing convenience.
Newcastle
Newcastle, a historic enclave with a rich agricultural heritage. Enjoy a slower pace of life surrounded by rolling hills, orchards, and vineyards. Newcastle offers a unique blend of history and rural beauty.
Penryn
Penryn, a serene community surrounded by orchards and farmland. This hidden treasure provides a tranquil escape while being conveniently located near major cities. Experience a harmonious blend of countryside living and modern convenience.
Rocklin
Rocklin, where family-friendly neighborhoods and top-rated schools meet a vibrant community. With parks, shopping centers, and a variety of dining options, Rocklin is an ideal setting for those seeking a balance between suburban comfort and recreational opportunities.
Roseville
Roseville, a thriving city known for its dynamic community and abundance of amenities. With shopping centers, parks, and a range of entertainment options, Roseville offers a diverse and lively atmosphere for residents of all ages.
Wheatland
Wheatland, an agricultural community with a welcoming spirit. Enjoy wide-open spaces, rural landscapes, and a close-knit community. Wheatland provides a peaceful escape for those seeking a more relaxed pace of life.
---
What are the Downsides of the Area I Choose?
Potential drawbacks vary depending on the area and your personal preferences. A common concern for any home buyer is the cost of living in the area. This includes housing, groceries, public transportation, education, healthcare, and taxes.
Another common downside is commuting times and traffic congestion. If you live in a small town or suburb and work in a city, then you'll likely face a longer commute time than if you bought a home close to where you work.
Other downsides could include population density, weather conditions, and noise levels. Every location has potential drawbacks. If you want to decide what area to live in, start by making a list of the issues that matter most to you. However, be willing to compromise since you likely won't find a location that meets all of your preferences.
What Types of Properties Should I Consider?
Luxury Homes
While luxury homes may come at a premium price, they offer upscale amenities, large lot sizes, high-quality building materials, and picturesque locations. Our team of realtors is dedicated to assisting you in discovering luxury homes that align with your preferences and desires.
New Construction
New construction homes offer modern amenities, the latest architectural designs, and the opportunity to be the first owner. Whether you're looking for a new development or a custom-built home, there are many options to suit your preferences and budget.
Our team can help you connect with reputable home builders and find new home developments in your desired location.
Homes with Pools
If you're in search of homes with pools, our team at Your Home Sold Guaranteed Realty- The Judd Team has the expertise to help you. Leveraging our comprehensive database of available homes for sale, we can narrow down the best options that feature pools.
Homes with Land
Our real estate team can also help you find homes with land. With an in-depth knowledge of the local area, it makes it easy for us to identify the best neighborhoods with larger lot sizes. Our database has a range of homes for sale, so we can find one that fits your needs.
Condos and Townhouses
Discover condos, townhouses, and apartments with the assistance of our team. We can help you find whatever type of residence you're looking for, including luxury options. Our knowledge of the local housing market makes it easy to find a wide range of housing options in your desired budget.
Buying A Home – When Should I Start Viewing Homes?
Ideally, you shouldn't start viewing homes until you have an official mortgage pre-approval letter from your lender. This letter will give you a working budget that you can use as a guideline while searching for homes.
It's also important to understand the current housing market trends before you start viewing homes. For example, whether or not the market favors buyers or sellers. That way, you can make well-informed decisions, set realistic price expectations, and gauge competition levels from other buyers.
In addition, you should wait to view homes until you have a realtor on your side. Working with a realtor is the easiest and quickest way to gain a comprehensive understanding of the local housing market.
They can also locate properties within your budget, arrange showings, and provide continuous support throughout the buying process.
Who is the Top Realtor in Rocklin, California?
If you're searching for the best realtor in Rocklin and the surrounding area, look no further than Nic Judd and Your Home Sold Guaranteed Realty- The Judd Team. With 20 years of experience in the industry, we have what it takes to help you find the home of your dreams.
Contact us today to learn about the exclusive benefits of our VIP Buyer Program. As a member of our program, you'll gain access to the latest listings through our property hotlists, free educational resources, and unique buyer guarantees. This includes our Buy it Back Guarantee and Buyer Protection Plan. We make buying a home easy!
Contact us today at 916-943-7771, [email protected], or by using the form on this page to learn more about working with our team. Don't wait any longer to find your dream home!
More Questions Home Sellers Ask
Is buying a home hard?
Buying a house can be a complex process with various steps such as budgeting, mortgage approval, house hunting, negotiations, and closing. However, the home buying process isn't hard when you have the guidance of a knowledgeable realtor on your side.
How much is a downpayment on a house?
In the U.S., the average downpayment for a house is around 14.71%. For first-time buyers, the average is around six percent. Depending on the buyer, down payments range from as low as three percent to as high as 20%.
Is it worth buying a home?
Buying a house depends on various factors, including personal preferences, financial stability, and long-term goals. For many, homeownership offers stability, potential for building equity, and greater personalization of their living space.
Is it cheaper to rent or buy?
Whether it's cheaper to rent or buy depends on location, housing market conditions, and your individual financial situation. In general, buying is more economical over the long term, since mortgage payments contribute to equity, and homeowners can benefit from property appreciation.
Buying a home – when is the best time of year to buy?
The spring and summer months are typically the best time of year to buy a house.
Are house prices dropping?
Across the U.S., house prices are rising. However, house prices vary depending on the state, county, city, and town, so be sure to check with a local real estate expert.
Is now a good time to buy a house?
Whether or not it's a good time to buy a house depends on the local housing market conditions as well as your personal financial situation. In the U.S., mortgage rates are currently high which makes it more expensive to buy a home.