8 BIG REASONS TO BUY YOUR HOME WITH THE JUDD TEAM
1. PRIORITY ACCESS TO PROPRIETARY INFO AND HOMES
We have information about more homes that are for sale than the average agent. NOD, New Construction, Foreclosures, Distressed Sales, and Pocket Listings.
---
2. SELL MORE HOMES
Nic Judd and The Judd Team sell an average of 7x more homes a year than the average agent.
---
3. WE SAVE OUR BUYERS MORE MONEY
We save an average of $8,000 per transaction for our buyers.
---
4. CLOSE FASTER
We can close in 17 days. The average agent can take 71 days or more.
---
5. YOU'RE MORE LIKELY TO GET A HOME
We sell 98% of our listings compared to the average agent's sales success of 70%. Don't take the chance with the average agent's track record.
---
6. CLOSING COSTS
We will get you up to $3500 in Closing Costs.
---
7. 13 MONTH HOME WARRANTY
We will negotiate a 13 Month Home Warranty to help you avoid common unexpected repair costs.
---
8. 18 MONTH BUY BACK
If you are not satisfied with your home within 18 months, We'll buy it back guaranteed.
The Judd Team
vs Other Agents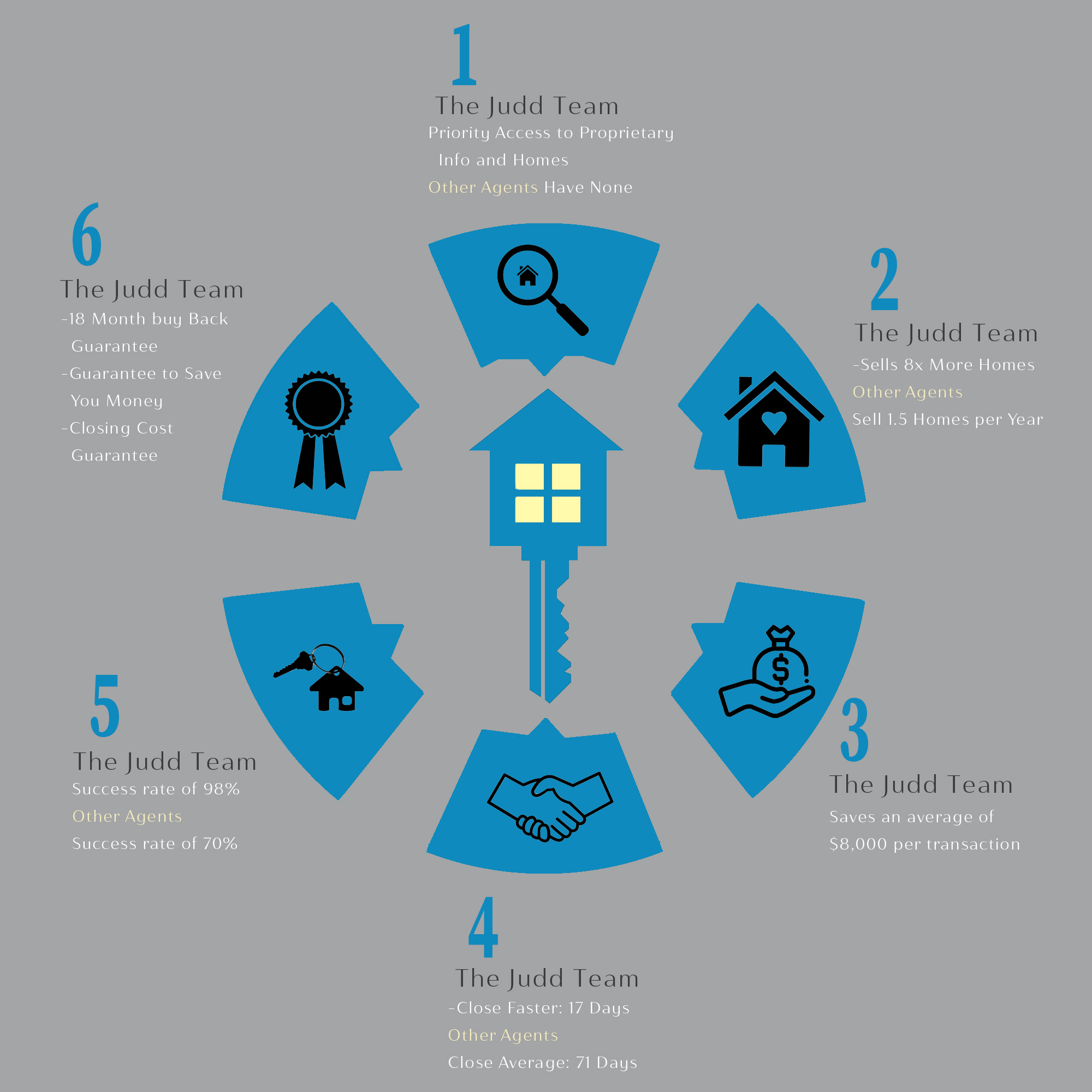 For More Information Complete the Form Below